Hatteras Landing Marina Ship Store
Head of the docks at Hatteras Landing Marina, call or drop by the Hatteras Landing Ship Store to get the most up-to-date information regarding charter availability and bookings. Whether you're taking a day trip on the ferry or just strolling through, stock up on a wide variety of snacks and drinks, iced coffee, smoothies, hand-dipped ice cream and a large selection of in-house deli-fare. Peruse the docks with one of our delicious craft beers in hand. Boasting a collection of over 75 brands of both craft and domestic brews, you'll certainly find something to satisfy your palette.
Take advantage of this one-stop destination station and check-out our assortment of coastal gifts, apparel and beach gear. You'll find Tervis and drinkware galore, a great selection of coastal clothing for men and women and a variety of items to make your days of fun in the sun much more enjoyable!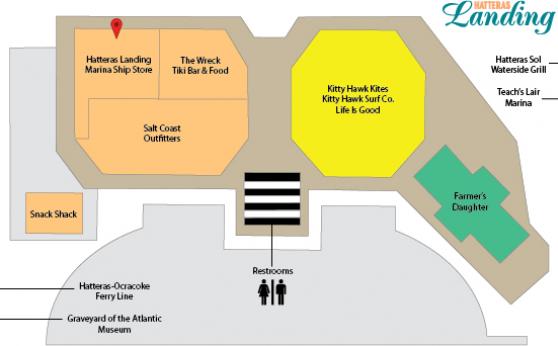 (252) 986-2077